The countdown continues as we take a look at the best of the best Women's Wrestlers in the Pro Wrestling History!

Just like the

previous one

and most countdowns in this website, I not only rank wrestlers by their in-ring abilities but also by their accolades,charisma,contributions,and overall impact in the business.

Also like I always say, this countdown is just based on my opinion so if you disagree with any of the rankings then leave a comment below and share your own!

Without further ado, let's get right to the countdown!

---

Honorable Mentions


Before we start with the countdown, let us first take a look at some Honorable Mentions!

The Crush Gals - The most successful women's tag-team of all time! They also did well in their individual careers. Huge draw on Japan in the 80's.

Donna Christanello - Well respected legend and Hall of Famer. Wrestled in the 60's until the 80's.

Jumping Bomb Angels - Two of the best highflyers in Women's Wrestling! Former WWF Women's Tag-Team Champions.

June Byers - She once held the Women's World Championship for 10 years.

Kay Noble - One of the toughest women in her time. Had a great 4 decade in-ring career.

Kyoko Inoue - 3x WWWA World Heavyweight Champion. The first female to held a men's title in Japan!

Leilani Kai - A respected veteran, she wrestled all over the United States. 40 years of in-ring experience and still going!

Sue Green - One of the most successful female wrestlers from Texas. 4x NWA Texas Women's Champion.

Victoria - 2x WWE Women's Champion. 5x TNA Knockouts Champion. Definitely one of the best female wrestlers of the modern era.


---

#10
Lita


At the No. 10 spot we got WWE Hall of Famer: Amy Dumas aka Lita!

Lita definitely revolutionized Women's Wrestling in the WWE. She had great looks but also great in-ring work as well, some say she is the best female highflyer ever, definitely a daredevil!

Her feud with Trish Stratus will always be the most iconic women's feud in all of wrestling! She is one of the successful women in all of WWE, being able to held the Women's Championship in four separate occasions!

Lita first came in to the wrestling scene in Mexico which is why her ring work is mainly influenced with the Lucha Libre style. She was trained by many wrestlers during her stay there, most notably Ricky Santana. She cities Rey Mysterio Jr. and Arn Anderson as her influences to wrestle.

After her short run in Mexico she went back to the US and appeared in ECW where she met Dory Funk Jr. She trained in Dory's school after a recommendation from Rob Van Dam.

In 2000 she went to the WWE and as they say the rest is history. Lita wasn't only a great wrestler but a valet as well, her runs with The Hardy Boyz and Edge will always be remembered by many fans!

Lita retired in 2006 to pursue a career in music, she is the vocalist of the band: The Luchagors. In 2014 she was inducted to the WWE Hall of Fame and have made numerous appearances for the company even to this day.


---

#9
Bull Nakano


We got another great one from Saitama,Japan making it to our list: Bull Nakano! Seems like Saitama,Japan is a hot spot for great Joshi wrestlers huh?

Anyway Bull Nakano is one of the most successful women's wrestler of all time despite having only a 16 year career in wrestling. Nakano is one of the first to play the role of a "badass" woman, contrary to the "eyecandy" type female wrestlers that we usually see.

She first started her career in Japan where she became the AJW and WWWA World Heavyweight Champion. The Empress as she was known, also had a successful tag-team career, her partner most of the time was her mentor: Dump Matsumoto.

In the 90's she decided to wrestle internationally, she found success both in the US and Mexico. Nakano is the first CMLL Women's Champion and she also had an amazing feud with Alundra Blayze in WWF where she became a Women's Champion for said company. She also wrestled in WCW, rekindling her feud with Blayze, who is now known as Madusa at the time.

She retired in 1997 but wrestled every now and then from 2001 to 2002. Nakano ran her own retirement ceremony event known as "Empress." After retiring in wrestling, she became a professional golfer.

She was inducted to the AJW Hall of Fame in 1998,Wrestling Observer Hall of Fame in 2001,and even here on the MWC Hall of Fame in 2016! All is left is her induction in the WWE Hall of Fame!


---

#8
Awesome Kong


From one badass wrestler to another, we got at the No. 8 spot: Kia Stevens aka Awesome Kong!

Definitely the most successful and one of the best wrestlers of the modern era, Awesome Kong has ruled many of the women's divisions in both the US and Japan!

Kong started to wrestle in 2002. She spent her first 5 years mainly wrestling in Japan, then in 2006 she decided to go back to the US and wrestle there again. Finding success in the indies and on TNA where she was a driving force for in the foundation of the Knockouts Division.

Kong has held numerous titles in her ongoing career, she is a 5x Women's Champion, being able to get hold of the TNA Knockouts Championship and WWWA World Heavyweight Championship twice,NWA Women's Championship,and AWA Superstars of Wrestling World Women's Championship.

She also found success in the tag-team division, having a great run with her mentor: Aja Kong where together they have held a total of four tag-team championships in different promotions. They also had matches against one another which are great!

As we all know she had a very short stint in the WWE as "Kharma" but personal issues got in the way so she didn't last long with the company. She did return for one night only in the 2012 Royal Rumble making her the 3rd woman to enter the Royal Rumble match.

In 2015 she made her return in TNA and wrestled there until in February of 2016. While she did announce her retirement a couple of months ago, it was short lived. Kong still wrestles in the indies to this day.

Many have emulated the gimmick of Awesome Kong in recent years, the likes of Nia Jax,Havok,and Alpha Female, but the original is still the one who does it best!


---

#7
"Sensational" Sherri Martel


At the No. 7 spot we got one of the greatest heels of all time it's the Sensational One: Sherri Martel!

Sherri Martel was a graduate from The Fabulous Moolah's training school, her first big run of her career was on AWA where she was a 3x AWA Women's Champion. She wrestled there for 3 years before going to the WWF.

In 1987 Sherri came in to the WWF after getting a referral from Jesse Ventura. She became the WWF Women's Champion in her debut after defeating The Fabulous Moolah and reigned for 15 months before dropping the title to Rockin' Robin.

In 1989 she transitioned from being a wrestler to a valet where she managed legends like Shawn Michaels and Randy Savage, she was involved in a lot of memorable moments during her valet career.

After 7 years with the WWF, she left the company and had a very short stint with ECW most notably acting as a valet to Shane Douglas. She only had two matches in her ECW run, one was getting defeated by Malia Hosaka and the other one was in a Women's Battle Royal.

Sherri later went to WCW and stayed with the company for 4 years. She acted both as a valet and a wrestler, her most memorable run their was managing Harlem Heat (Booker T & Stevie Ray) as Sister Sherri.

After WCW folded she wrestled and made various appearances on the indies. She was inducted to the WWE Hall of Fame in 2006 and have made cameo appearances with the company ever since.

Unfortunately in June 15,2007 the wrestling world loss Sherri Martel at a young age of 49 years old. She is deeply missed by all of her fans.


---

#6
Jaguar Yokota


Up next we got the one and only: Jaguar Yokota!

Jaguar Yokota is often credited as one of the greatest workers of all time in wrestling irrespective of gender, that's how great she is! She spent most of her career with AJW, capturing the WWWA Heavyweight Championship twice!

Yokota is also the inaugural AJW Champion, one of the most prestige women's titles in all of Japan. After her first retirement, she became the head trainer of the AJW Dojo. Some of her students included the likes of Manami Toyota,Kyoko Inoue,Takako Inoue,and Toshiyo Yamada who are all successful Joshi wrestlers!

She came out of retirement in 1995 and created her own promotion: JDStar where she headlined multiple events in said promotion. She also won three belts in their, most notably the AWF World Women's Championship.

She still wrestles to this day as a freelancer. Jaguar Yokota is one of the most successful pro wrestlers of all time despite never wrestling a match in WWE or even in WCW! Truly an amazing wrestler.

If Joshi wrestling would have a Mt. Rushmore Jaguar is definitely gonna be there!


---

#5
Mildred Burke


Next we got quite possibly the woman that started it all for women's wrestling, it's the legendary Mildred Burke!

Mildred Burke was definitely one of the toughest women of all time! Her wrestling career spanned for 2 decades, during those 20 years she was able to become the first ever NWA World Women's Champion and WWWA World Champion! She once held the NWA World Women's Championship for nearly 20 years!

She was trained by her ex-husband Billy Wolfe who was also the one who discovered her. She wrestled for his promotion until their divorce. Since then she has wrestled for different promotions such as the NWA and even toured Japan.

In August 20,1954 one of the most infamous women's matches occurred when Burke faced June Byers for the Women's Championship. The two had real life heat against each other so what happened between the two in the match was a legitimate shoot fight! Burke still won the match in controversial fashion.

During her career, Burke would not only wrestle women but even men! Sometimes she would invite men in the audience to wrestle her or even actual pro wrestlers. She has faced over 200 men in her career and only lost once!

After retiring on in-ring competition she started her own promotion "International Women's Wrestlers Inc." with promoter Bill Newman. She also had a training school, her most popular student was Rhonda Sing aka Monster Ripper/Bertha Faye who also made it into this list.

She passed away in 1989 due to stroke. She was inducted into the Pro Wrestling Hall of Fame in 2002 and just last year in the WWE Hall of Fame as a part of their "Legacy Inductees."

Mildred Burke was definitely a pioneer, without her Women's Wrestling might not even exist today!


---

#4
Trish Stratus


At the No. 4 spot we got the best female wrestler of the modern era that is Trish Stratus!

Trish went to the WWE in 2000 and since then made a huge impact in the company! She is definitely the face of the Women's Wrestling in the WWE during the Attitude and Ruthless Aggression Eras.

Some people often call her the female version of The Rock, she has great mic skills,talented in the ring,definitely charismatic,and can play both as a babyface and heel pretty well. Trish as we all know was also involved with a lot of major and controversial storylines and angles in the WWE, most notably being the "mistress" of Mr. McMahon!

She and Lita re-defined Women's Wrestling in WWE, speaking of Lita both of them had one of the best feuds of all time and in my opinion the greatest women's wrestling feud in history!

During her 6 years with the WWE, she was able to become the WWE Women's Champion a total of 7 times which is the record for most reigns for the title! She is also a former WWE Hardcore Champion.

She received various awards during her run, she was known as Woman of the Decade in Pro Wrestling Illustrated and Diva of the Decade by the WWE. She was also inducted to the WWE Hall of Fame in 2013.

Trish Stratus is definitely the greatest DIVA of all time!


---

#3
Aja Kong


The No. 3 spot we got my all-time favorite female wrestler and that is Aja Kong!

Aja Kong is one of the first (if not the first) to portray a badass gimmick in women's wrestling, because usually in wrestling the women were always treated as eye-candy and wore sexy outfits and such but Aja Kong was different, she portrayed a fearsome face-painted monster heel character which made her successful all around the world!

Aja like most Joshi wrestlers started out in AJW after graduating from the Dojo of said promotion. In there she had one of the best feuds in Puroresu history against Bull Nakano for the WWWA Women's Championship!

In 1992 she defeated Nakano for the title, ending The Empress' three year reign. In 1995 she wrestled for the WWF, she was the sole survivor for an elimination tag match in Survivor Series, eliminating all members of the opposing team including then WWF Women's Champion: Alundra Blayze!

In fact Aja was supposed to face Alundra Blayze for the WWF Women's Title in the Royal Rumble but this match was cancelled after Blayze was fired from the company and went to WCW.

After her run with the WWF she went back to Japan to start her own promotion: Hyper Visual Fighting ARSION (or simply ARSION.) She ran the company until 2001.

Aja Kong has been wrestling for 29 years already and she doesn't plan to stop anytime soon! She was able to get hold of 14 Championships throughout her career and has been involved in multiple 5 Star Matches.

Remember when I talked about the Mt. Rushmore of Joshi wrestling? Aja Kong would be in there as well!


---

#2
The Fabulous Moolah


At the No. 2 spot we got what many people call her the Ric Flair of the Women's Division, it's The Fabulous Moolah!

In my opinion The Fabulous Moolah is the greatest American Female Wrestler of all time! I think you all know her amazing reign as the NWA World Women's Champion wherein she held the title for 30 years! That is indeed the longest title reign ever in the history of pro wrestling and it will never be beaten!

Moolah was a student of Mildred Burke. She started out her wrestling career in the 40's, wrestled all over the United States and Canada, Moolah found success in the NWA,AWA,WCWA,Georgia,South East,and of course in the WWWF.

She became more famous around the Rock 'n' Wrestling Connection years in the 80's where wrestling was at it's highest peak. One of her most memorable feuds was against Wendi Richter for the WWF Women's Championship, a title where she won in four different occasions.

In her final years from the 90's until the early 2000's Moolah still makes appearances for the WWE and even wrestles sometimes with Mae Young against other younger female wrestlers. Her last match was in 2004 where she and Mae Young defeated the team of Dawn Marie and Torrie Wilson.

The Fabulous Moolah was also quite an "infamous" trainer, she did train other great women wrestlers like Leilani Kai,Mad Maxine,and Sue Green but her career as a trainer has had it's fair share of controversy which I will just cover in a separate blog in the future.

Anyways The Fabulous Moolah was inducted to the WWE Hall of Fame in 1995 making her the first female member of said Hall of Fame. She passed away in November 2,2007 at the age of 84.


---

#1
Manami Toyota


Last but not the least we got in my opinion the greatest women's wrestler of all time, it's The Flying Fairy herself: Manami Toyota!

Toyota made her wrestling debut at the age of 16 after being trained by Jaguar Yokota, her claim to fame was at the second Wrestlemarinpiad show in front of a sold out crowd in the Yokohama Arena in a tag-team match where she and Mima Shimoda took on the Tokyo Sweethearts in what many considers as one of the greatest Women's Tag-Team matches of all time!

She is the face of AJW for the longest time becoming a 4x WWWA World Heavyweight Champion and a 1x AJW Champion. She also won the All Pacific Championship twice and the WWWA World Tag-Team Championship 3 times.

Toyota also won the AJW Japan Grand Prix Tournament four times! After the closure of AJW, she found success on other promotions as well such as in GAEA,JWP,Oz Academy,and UWA winning multiple titles in all of those promotions!

Believe it or not Manami Toyota made her wrestling debut in the US just a few years ago in 2010 where she wrestled for CHIKARA! She was involved in a few of CHIKARA's events most notably in JoshiMania.

Another fun fact about Manami Toyota is that she is yet to wrestle a match in the WWE in her 28 year career! She is a great example that you can be successful in pro wrestling without even wrestling for the so-called "big leagues."

Her matches with Aja Kong are always amazing, if you haven't seen one yet then definitely do! Maybe a one time only match/appearance will do kinda similar to Jushin "Thunder" Liger's match in NXT TakeOver against Tyler Breeze. Maybe she can wrestle Asuka? That would be an epic "passing of the torch" match if you ask me!

She's a complete package, amazing in-ring work and charisma,has great looks,and overall a respected veteran in the business. She would definitely be the headliner of the "Mt. Rushmore" of Joshi wrestling I was talking about earlier.

So yeah Manami Toyota gets the title of Greatest Women's Wrestler of ALL TIME here in MWC!


---

Please remember that this countdown is 100% MY OPINION so feel free to leave your own thoughts and opinions down below.

Do you think I missed out anyone else in this list? Then leave a comment!

Thanks for reading.

If you missed the Part 1 of this countdown then click the button:
Powered by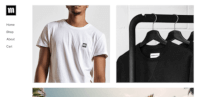 Create your own unique website with customizable templates.